Rome, years of lead. Aldo Moro is kidnapped in the fervor of the Red Brigades. The armed struggle is propelled towards a political dead end. Alvin Curran, mythical figure of the musical Avant-Garde, strives to dissolve the figure of the author in the collective. The notion of instruments is extended to natural and everyday objects, producing revolutionary works.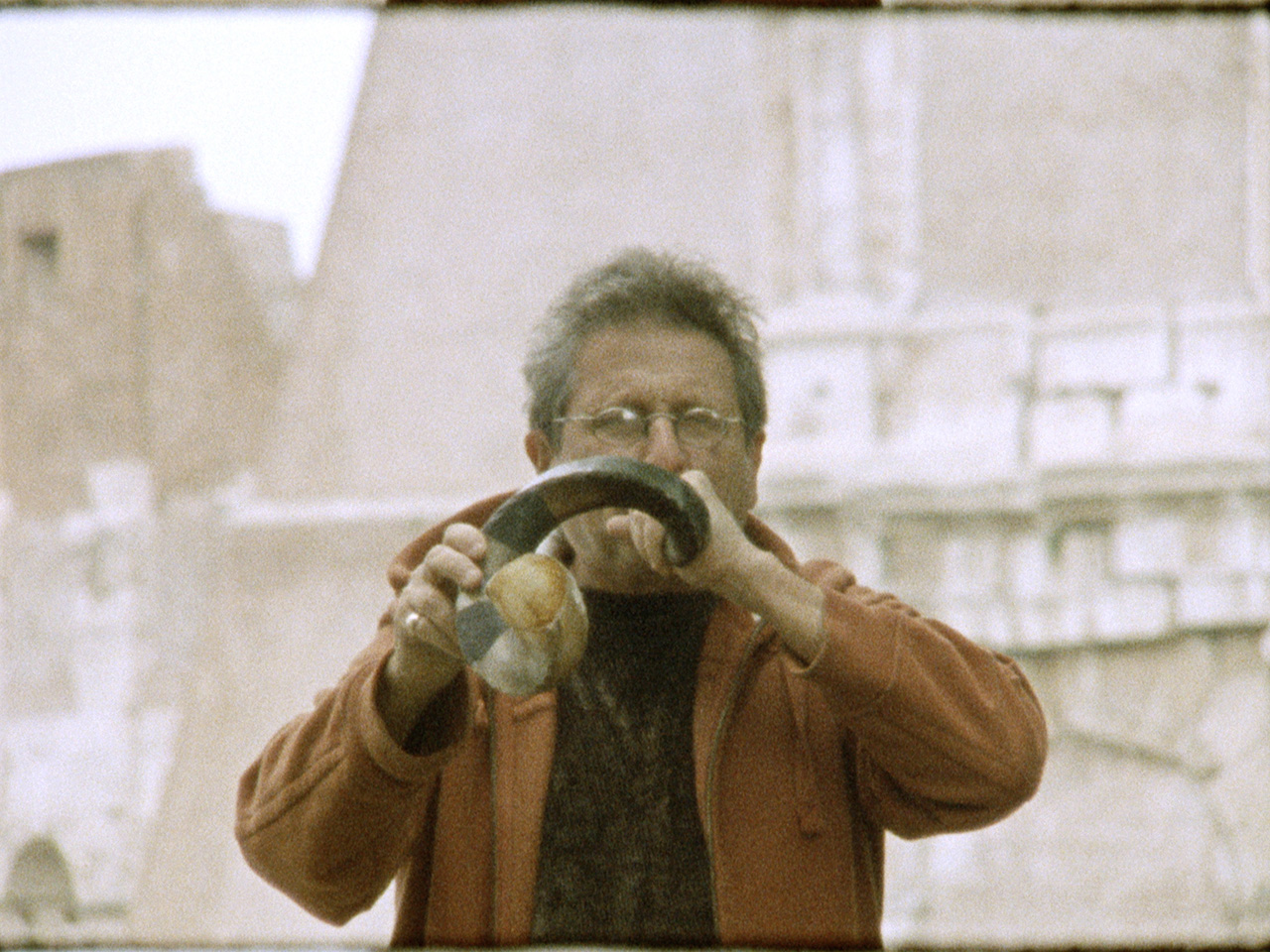 Underneath the lengthy title of Éric Baudelaire's new film, three films are hiding, separated by three credit rolls and three titles (Four Flat Tires, The Lost Score, and When There Is No More Music to Write). They evoke the figure of avant-garde composer Alvin Curran in his relationship to Rome, where he settled in the mid-1960s, and the music he created there, mainly within the famous Musica Elettronica Viva collective. But as the sub-title of the last of these films indicates "of about Alvin Curran", the project is no less a portrait than a collaboration: Baudelaire's collaboration with the composer, whom he never films in person, but whose thoughts and sounds he borrows; with his long-time editor, Claire Atherton; and with Maxime Guitton, a researcher involved in the project right from the start and who unearths priceless material. But Baudelaire also draws on Alvin Curran's collaborations with his own companions, such as the underground filmmaker Annabella Miscuglio, of whom Baudelaire includes several films; with his city and his times, marked by the kidnapping of Aldo Moro and the revolutionary struggle. For it was in reaction to the discourses on the end of history and to the Years of Lead that Alvin Curran justified a musical art free from scored music and focussed on collaborative and performative processes. And to oppose political deadlocks and death, the cinema of Éric Baudelaire, in league with the oeuvre he documents, plays down the figure of the author and the pretension to an art as a single unit. Three times over the film ends and restarts, with the certainty that by replaying the end, everything can begin again • Antoine Thirion, Cinéma du Réel catalogue


When There Is No More Music to Write, and Other Roman Stories 2022
Colour, Stereo, 4:3
59 minutes

MORE RESOURCES
When There Is No More Music to Write, and Other Roman Stories on Poulet-Malassis Films

When There Is No More Music to Write
May 28–September 18, 2022
Spike Island, Bristol


An exhibition by artist and filmmaker Éric Baudelaire and avant-garde composer Alvin Curran that traces a musical revolution taking place at a time of great political upheaval during the 1960s and 70s. Curated in collaboration with music historian Maxime Guitton, the show includes three new films by Baudelaire, two largescale 'sound sculptures' by Curran, and an archive display assembled by Guitton that recount Curran's lite and work in Rome, where he settled in 1964.


The Disklavier grand piano will play loudly for 15 minutes every hour at approximately 45 minutes past the hour.


Curran is a key figure in the history of experimental music. He has expanded the notion of what an instrument can be to include objects from nature and everyday lite. Shortly after he moved to Rome, Curran met the ltalian electronic music composer Franco Evangelisti, who told him: "Don't you know that there's no more music to write?" Over the years this phrase became key to Curran's musical experimentation, leading him to embrace electroacoustic improvisation as a way forward.


The film When There ls No More Music to Write is 45 minutes long and begins on the hour.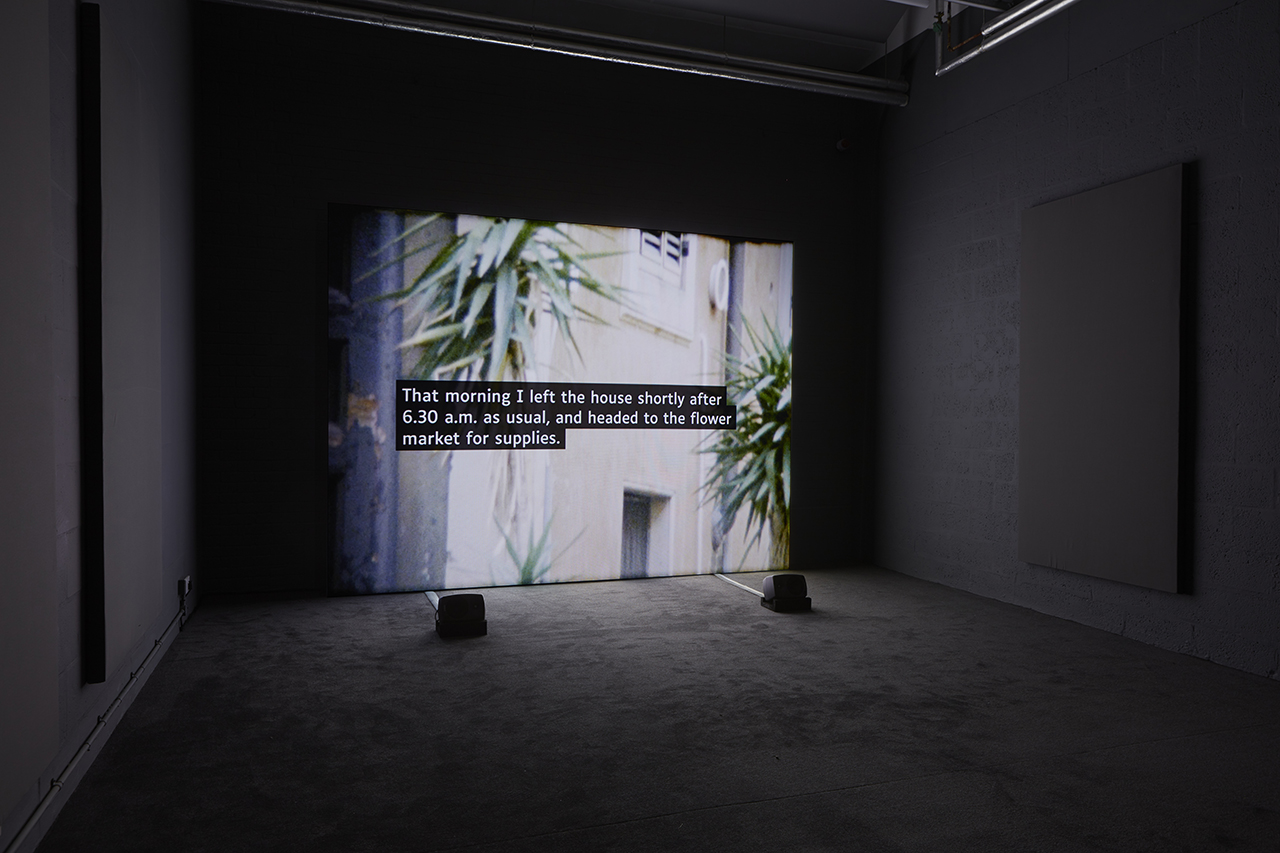 Baudelaire's films combine Curran's first-person accounts of his life with details of the radical political mobilisations occurring in Italy at the time, which reached a boilingpoint with the kidnapping and murder of politician Aldo Moro by the Red Brigades in 1978. Situating Curran's work in the context of an artistic avant-garde motivated by the creative possibilities of collaboration and chance, they echo the music he created with found sounds by incorporating a range of source material, from Super 8 film to found footage from various archives.


The films are presented alongside two sound sculptures by Curran: a self-playing piano suspended from the ceiling, and a collaborative 'instrumentarium' of found objects.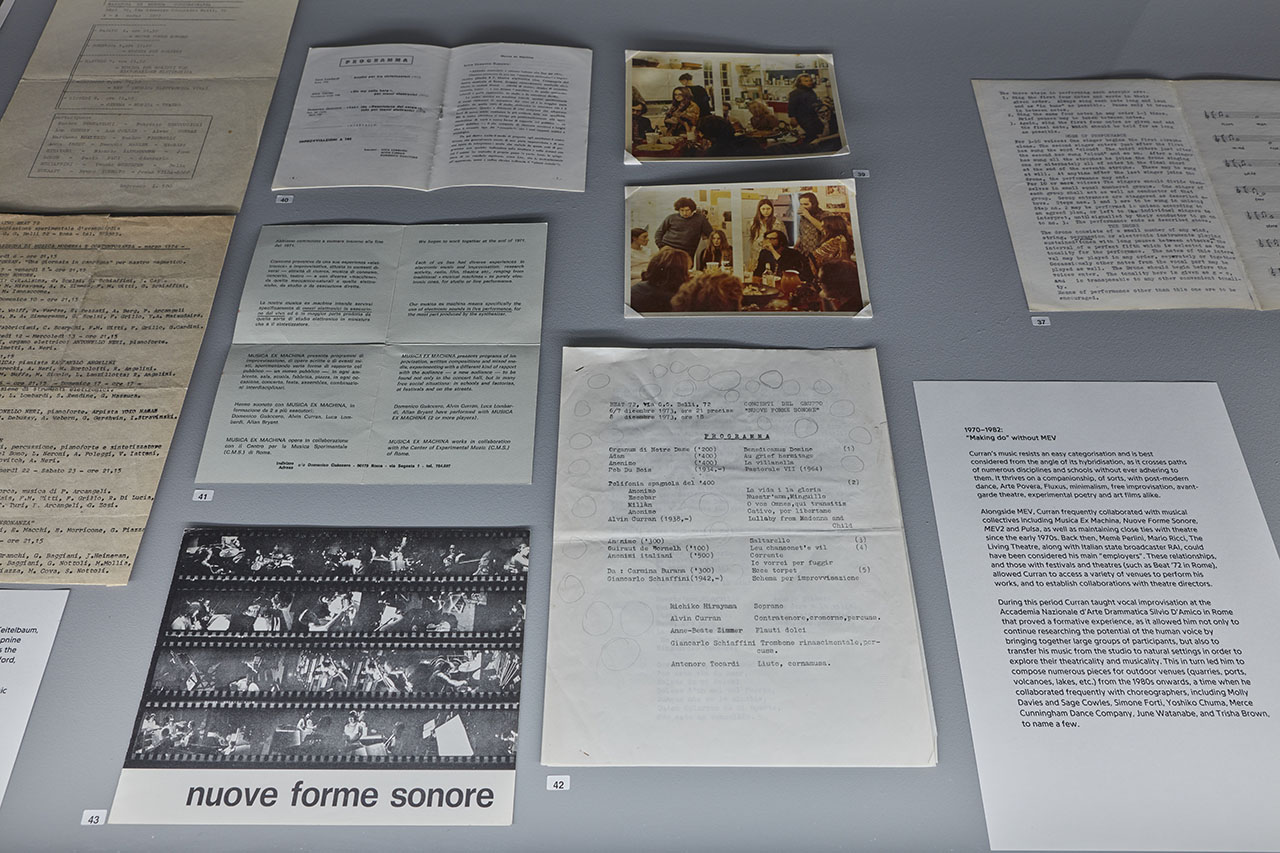 Rare archive material assembled by Guitton also sheds light on how Curran's expansive experimental practice developed across nearlythree decades.


When There ls No More Music to Write is presented in partnership with CRAC Occitanie, Le Centre Régional D'art Contemporain Occitanie/Pyrénées-Méditerranée and Bergen Kunsthall, and is generously supported by Fluxus Art Projects. In-kind support provided by YamahaMusic Europe GMBH (UK) (Yamaha) and Mickleburgh Ltd.
When There is no More Music to Write 2020
Installation in collaboration with Alvin Curran and Maxime Guitton, inaugurated in Faire avec at the CRAC Occitanie


Alvin Curran is a mythical figure of the musical avant-garde: as an American exiled in Rome in the 1960s and the co-founder of the improvisation group Musica Elettronica Viva, he applied himself to dissolving the author figure into the group, producing revolutionary sound works that combined composition and improvisation, and broadened the notion of an instrument to include objects from nature and from everyday life, opening a range of new musical possibilities. As a resident of the Villa Medici in Rome, Éric Baudelaire was introduced to the works of Alvin Curran by music historian Maxime Guitton who was pursuing extensive research in Curran's archive. Over the course of a year, Maxime Guitton and Éric Baudelaire roamed the Roman landscapes that inspired Curran's work, recorded marathon conversations with the musician, and traced back the history of a music revolution in light of the political movements that were shaking up Italy during those years of political turmoil.The documentary installation When There is no More Music to Write brings together new archives from the composer, Super 8 images, sound and music extracts, as well as a sculpture made of found instruments, a piece conceived with Maxime Guitton and inspired by Alvin Curran • Marie Cozette, curator


"MUSICAL INSTRUMENTS created from JUNK, FOUND OBJECTS, INVENTED, IMAGINARY for Maxime", a text by Alvin Curran︎︎︎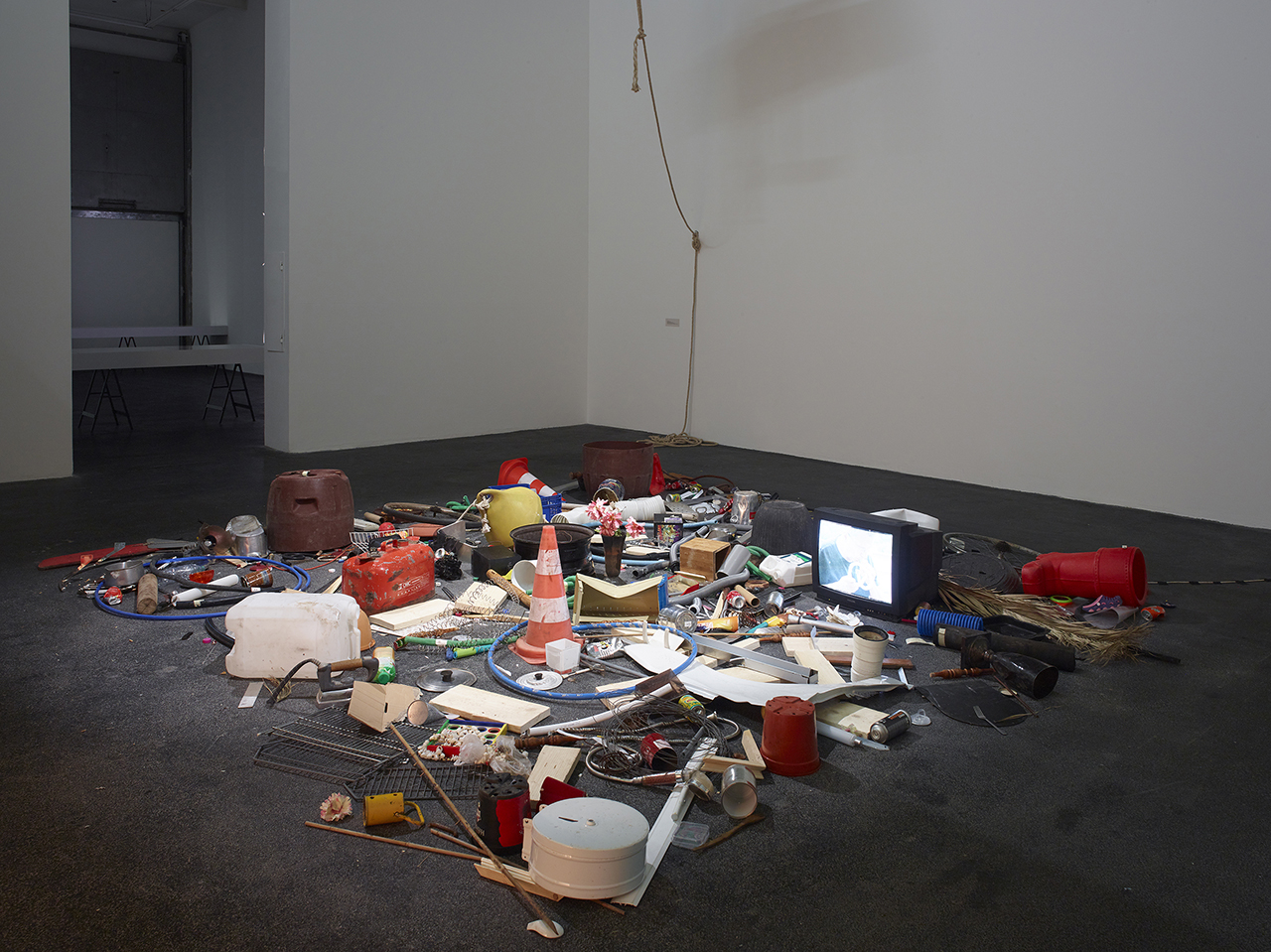 Found instruments collected according to the principles descibed in the text, a Super 8mm film displayed on a monitor,

Era Ora, a sound piece by Alvin Curran for self-playing piano,

A 75 minutes film and two vitrines of archival documents,

Dando i numeri, going nuts, a performance by Alvin Curran with 29 students from École(s) du Sud.